Hinkamper LLC helps companies by providing consulting and advisory services in risk, controls, strategy, accounting, and tax. Let us handle your accounting, internal audit, and risk needs while you run your business.
We believe that access to quality accounting, internal audit, and risk management should not be limited to larger companies, or that companies should only have large consulting firms available to help them improve their business.
Founder, Roy Hinkamper, has spent his career and his life serving others. From childhood experiences helping at the veterans home to sitting with executives and board members of Fortune 1000 companies, Roy's focus has always been on finding ways to help others move forward and improve.
Roy's professional experience has included accounting, audit, and risk positions at Fortune 1000 companies, as well as 15 years of Big 4 consulting experience leading domestic and international teams. His Big 4 experience included being a national industry leader, publishing a semi-annual commodity outlook, and even presenting to an affiliated group of the International Energy Agency. While having these experiences with large companies, he remained committed to helping his family's small business which has served as the continuous inspiration for his professional pursuits.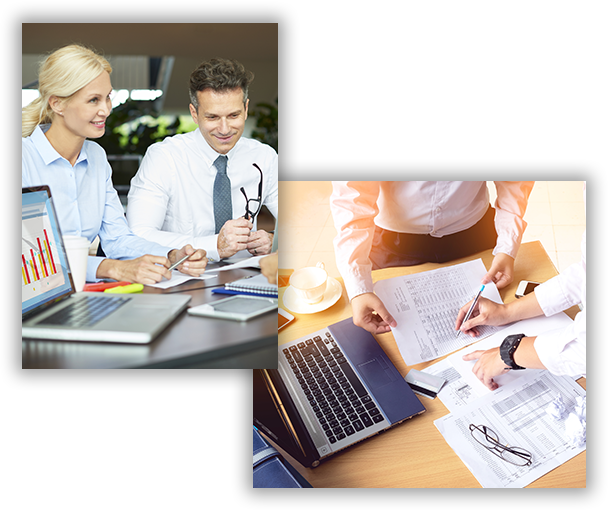 "Over 40 years ago, my parents started a business. Neither had a college education, but both had desire and drive to serve their customers and to use the skills they did have. That business has paid the school tuition for multiple families, put food on tables, and helped support other businesses on a daily basis. While pursuing their dreams, they also volunteered in multiple organizations dedicated to providing opportunities to the youth of my hometown. It's with the spirit of service learned from them that Hinkamper LLC was founded so that companies and owners can focus on their business and their clients." – Roy Hinkamper